APA RENEWS ACCREDITATION - RECEIVES HIGH SCORE
American Prep recently completed our 5-year Accreditation review and received high marks! Accreditation is a very rigorous process, and is required for public schools by Utah state law.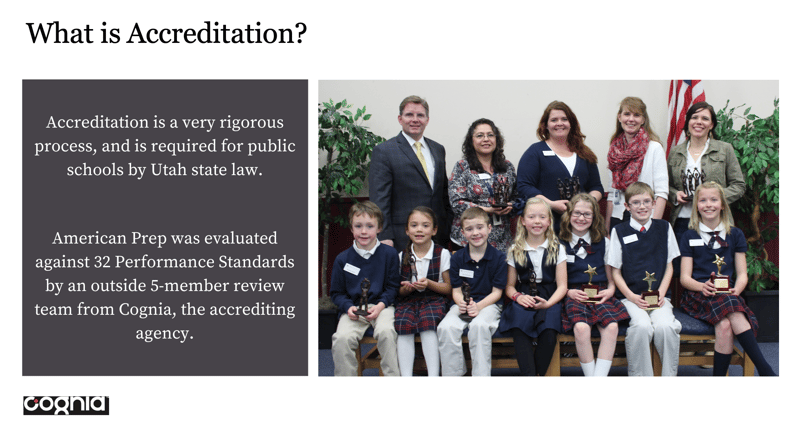 American Prep was evaluated against 32 Performance Standards by an outside 5-member team of experienced educators from Cognia, the accrediting agency. The Cognia Review Team conducted 117 interviews of our teachers, students, parents, administrators and board members, visited classrooms, and reviewed over 400 documents.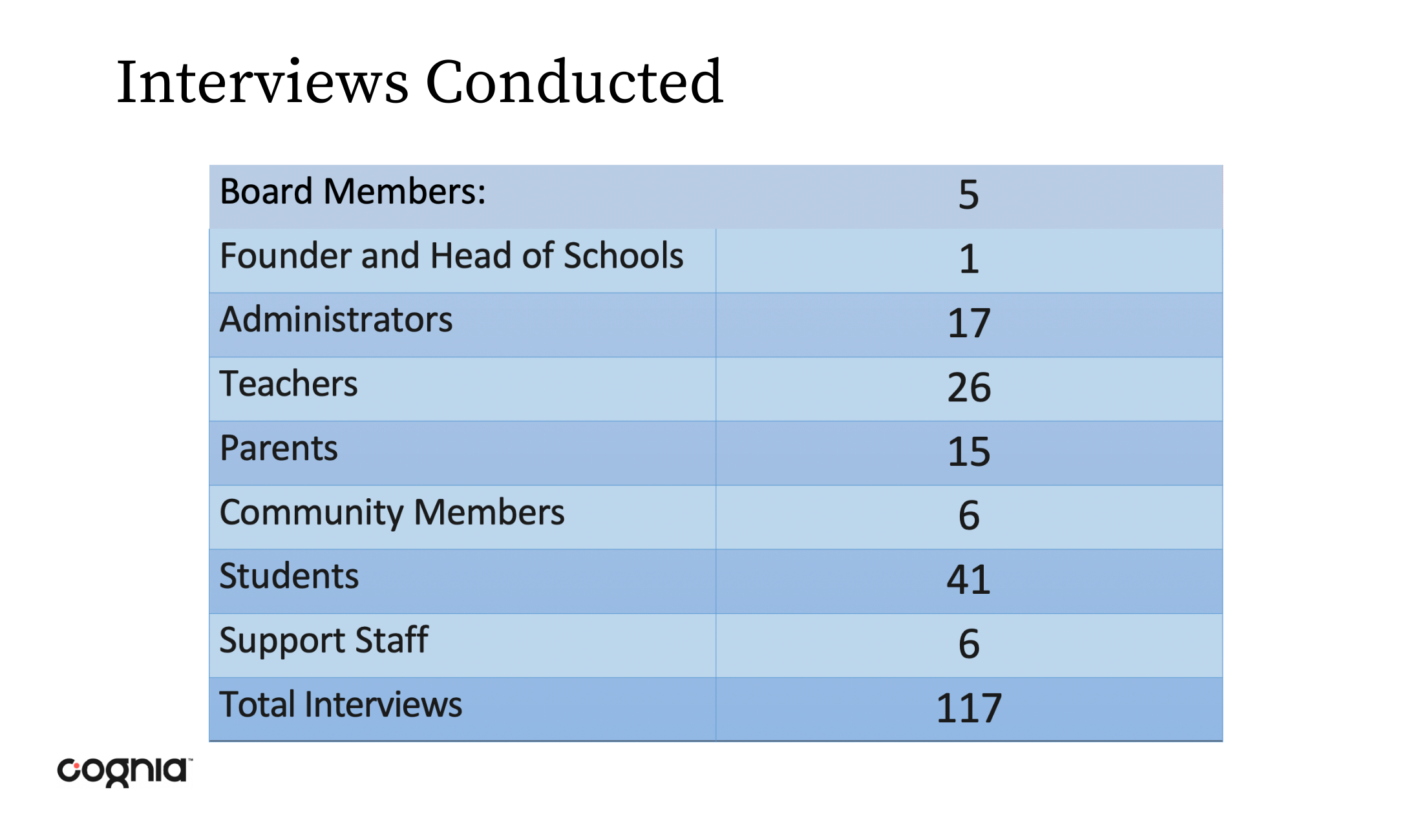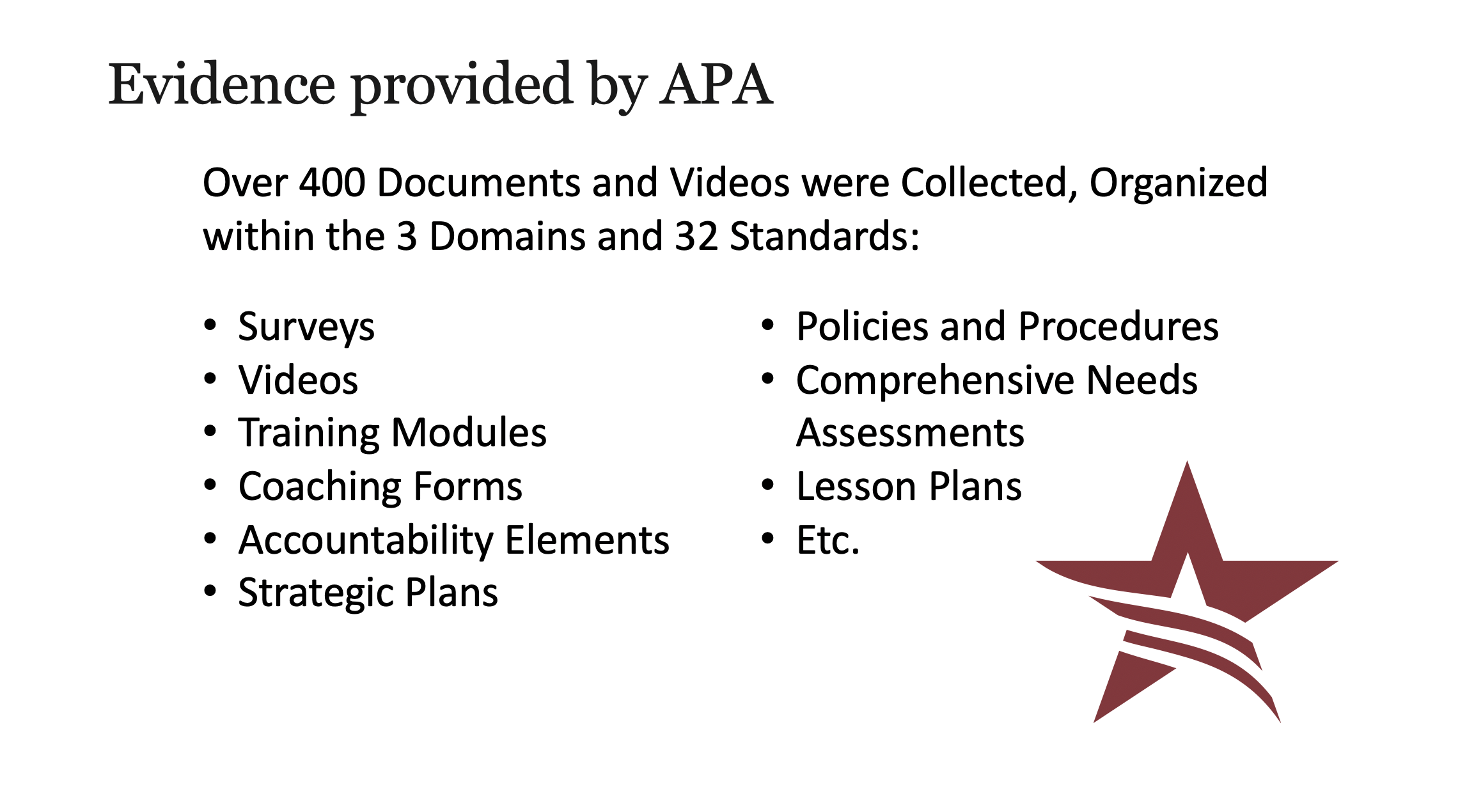 We are excited to announce that American Prep received a very high accreditation score of 350.31 points! Cognia reports that the average score for the schools they accredit is 280. We were excited to score far above the average, which indicates that our organization demonstrates powerful practices that align with our school mission.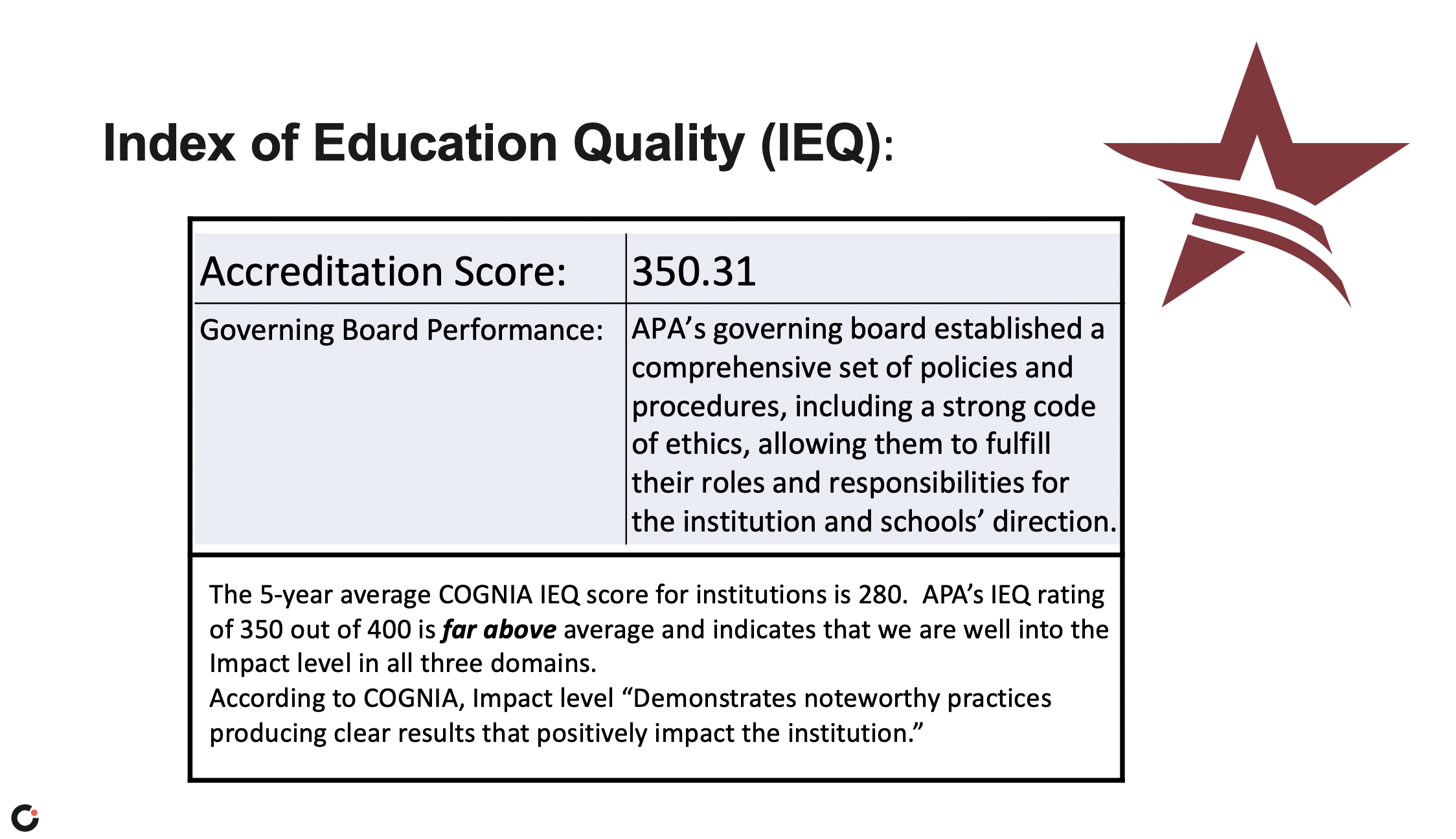 We value the process of accreditation and wish to thank the Cognia Review Team for their effort and commitment to evaluating our organization.
We also want to express our gratitude to the many American Prep parents, students, community partners, team members, our Governing Board, and our American Prep Leadership who all painstakingly gathered documents and resources for the review process, participated in interviews and classroom observations, and who make our school so excellent!