July 2022 - Dan Bazan - Communications Director
We are so excited to see you!

APA families, we are excited for the new school year and can't wait for class to start on Wednesday, August 17th. Here are some reminders to help guide you through the coming weeks as you prepare your students for school.
First and foremost, please check and read every email from your student's campus. Many vital communications are going out each week directly from your administrators.
Enrollment & Registration
If you haven't received an acceptance email for your child yet, we are still filling seats for many classes. It is possible you may still receive a notification. Our Enrollment team is working through all applications and will continue to notify families if their students have been accepted and the following steps to take to finish registration.
New Families
Your student has been accepted! Fantastic! Once you receive your acceptance email from our Enrollment Director, you will be given instructions on the next steps, including scheduling your student for an assessment and bringing required documents to your campus secretary. After your students have taken their New Student Assessment, the data is analyzed, and their class schedule will be determined. Elementary student classes will be posted at their campus sometime during the week before the start of school. Watch for you school's email on the date and time for the Elementary Meet and Greet!
New Student Assessments - New Student Assessments are part of the enrollment process and crucial in determining how to serve your student best. Assessments are not a pass/fail exam but a way for our staff to identify at what level your student is currently achieving in core subjects like reading, spelling, and math. Once your students' levels are confirmed, classes and schedules are assigned. Student performance is gathered daily, and as they progress through the year, our team will analyze their performance data and make appropriate adjustments to their intensive groups. It is common for students to attend reading, spelling, and math groups with older and younger students; however, all students in those groups together will have similar achievement levels. These groups help ensure that students are continually challenged, not bored in class, and progress to mastery of each subject as quickly as possible.
Campus Orientation Meetings
Orientation Meetings are critical sessions where our admins provide information to ensure your student succeeds at APA. These sessions will include details about our policies regarding Attendance, CHAMPS and Card Charts, Learning Plans, Late/Missing Work, volunteer opportunities, and more.
Please see your campus emails for details on your campus Orientation Meetings. They are normally held during the first week of school.
Campus Office Hours
Campus offices will be closed for teacher and staff training for the first two weeks of August. If you have an urgent question, please email your administrator directly.
School Lunch
Ordering School Lunch
Our School Lunch website is updated regularly. Please bookmark this page for later. https://www.americanprep.org/school-lunch-program/
School Newsletters and Calendars
Every campus publishes a weekly School Newsletter with important information on events and updates. Newsletters will always be available on campus websites in case you miss the email.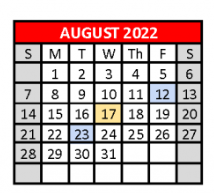 Campus calendars are posted before the school year starts; however, there may be changes to events and programs throughout the year. Please see your campus calendar and newsletter for updates.
Click the links below to view your campus calendar:
Carpool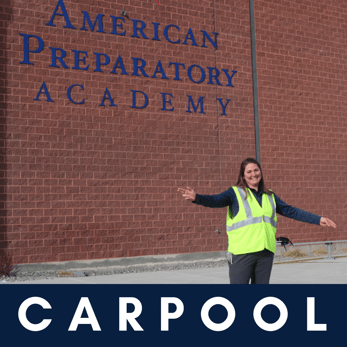 Each campus has a specific carpool process. Please see campus-specific emails for details on receiving your carpool assignments and instructions on the process.
Key Carpool Reminders
Be kind, courteous, and respectful to others
Avoid Distractions - Don't use devices (cell phones, tablets, dash computers)
Display your carpool tag
Do not arrive BEFORE your scheduled carpool time
Respect the communities around our schools by not parking and waiting in their neighborhoods.
Uniforms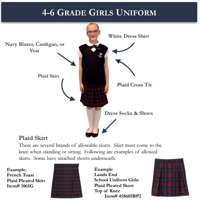 As you prepare your students for the new year by purchasing school uniforms, please review the APA Uniform Guide to answer any questions, like, "Are these shoes okay?" or "Is this the right kind of sock?" - Click here to review the APA Uniform Guide.
Uniforms can be purchased from online and local vendors. APA also has several Pop-Up stores scheduled over the next two weeks to make it convenient for parents to procure student uniforms at their local campus. Click Here to find a Pop-Up store near you.
Bus Program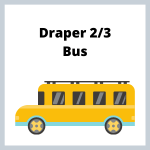 Due to some special circumstances that exist at the Draper 2 and 3 campuses, we currently run a bus program before and after school for a limited number of students. The Draper 2 and 3 campuses are the only campuses that have a bus program. Please see the Draper 2 & 3 Bus Program website for more information on how to sign up for bussing.
Patriotic Education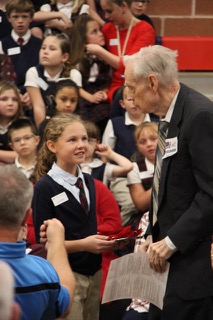 Families choose American Prep for various reasons, primarily because APA is an academically rigorous school focusing on building character among all students. Patriotic education continues to set American Prep apart from many other schools and organizations. We are very proud to lead the way in Utah regarding patriotic education, helping our students understand the value of their freedom and honoring those who gave so much to secure these freedoms.
Patriotic Events
Constitution Day - Formally celebrated on Saturday, September 17th. APA Assemblies will be held on Thursday, September 15th, 2022
Veterans Day - Friday, November 11th, 2022
Memorial Day - Monday, May 29th,2023
Purple Star School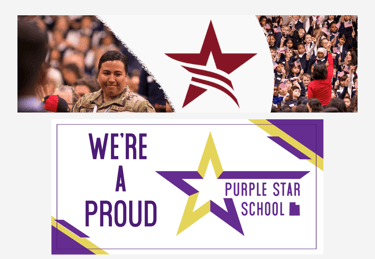 American Preparatory Academy holds our military families in high esteem. We understand the challenges our active duty military families and students experience, which is one of the reasons we strive to make transitions as smooth as possible.
At APA, we offer resources and support for military families through our campus administrators, counselors, and student ambassadors. If you are an active-duty military family in need of help as you transition your students to American Prep, we encourage you to connect with us.
Click here to learn more about how APA supports military families.
What makes APA the BEST place for kids?
APA celebrates its 20th Anniversary this fall. With two decades of educating young minds comes a wealth of experience, innovating, overcoming challenges, and paving new ground for charter education.
We are humbled by the success of our schools and owe our progress to the families and staff who have pushed forward each year to help educate our exceptional students.
Here are just a few highlights of our program:
Our focus has not changed from its original charter; to provide an academically rigorous program and build character in all students.
We teach a Classical Education Model that promotes human flourishing, which is the belief that everyone has immeasurable value. We continue to encourage this with our students daily and hope our families do as well.
We teach a proven Core Knowledge Curriculum, Saxon Math, and Shurley Grammar. We do not teach Critical Race Theory.
We use Direct Instruction in our elementary classes to offer as many repetitions as possible to help students reach mastery.
Every minute of the APA school day is scheduled with content ensuring all students have clear expectations about what they will learn.
Our Leveled learning or Achievement Groups are built with the understanding that every student learns and progresses at different rates. T

hese groups help kids achieve mastery without individuals feeling bored, pressured, or stigmatized.

We provide patriotic education to nurture a love for our country and communities. We honor our veterans, paying respect to those who serve and those who have died, making the ultimate sacrifice for freedom.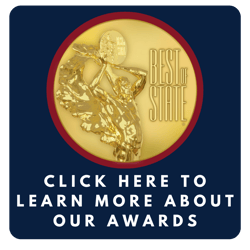 American Prep has been recognized for its success with 23 Best of State Awards, US News & World Report Awards, Direct Instruction recognition, and several awards from the Utah Association of Public Charter Schools.
As charter education throughout the country grows and parents have more choices about their students' learning, we are proud to continue our endeavor of providing the best education possible for Utah students.