July 10th, 2020 - Critical Apple Computer Updates
July 10th, 2020 - Due to critical updates from Apple regarding security, there have been significant changes in the way computers will be managed by school districts.
We have spent many months evaluating and determining the best way to comply with these new security protocols from Apple, combined with the added guidelines we have received from the State.
The summary of the issue is that to be compliant with Apple Security protocols and State guidelines, we must erase and re-setup all computers in the district.
THIS UPDATE ONLY APPLIES TO COMPUTERS ISSUED BY AMERICAN PREPARATORY ACADEMY and AMERICAN PREPARATORY SCHOOLS.
Unfortunately, this is not within our control, and we cannot make any exceptions.
We apologize for the inconvenience; however, we have developed a plan to complete this efficiently.
2-Stage Process
Stage 1 - Users run a backup
Backup your documents into google drive or to an external drive.

YOU WILL NOT BE ABLE TO SAVE PASSWORDS, PRINTERS, AND OTHER SETTINGS.

For questions and suggestions about how to create a backup, please see the guide

here
Stage 2
Make an appointment with IT in the signup genius to get your computer updated

If you made an external backup, please bring this with you so we can help you restore it.
WHAT HAPPENS IF I CAN'T MAKE ONE OF THE OFFERED APPOINTMENTS?
IT staff will be at Pre-Service to continue running these updates.
HOWEVER, you will be required to leave your computer for two days during pre-service to handle the updates as we will not be able to excuse you from your assigned classes.
CAN I JUST DROP IT OFF WITH IT?
If you would like to drop off your computer to be processed instead of scheduling an appointment, that is an option. The IT department will need to keep your laptop for a few days. Please contact districtIT@apamail.org to arrange this.
We know this process is an inconvenience. Our team will work quickly through the resets and get your device back to you as soon as possible. Thank you all for your patience and understanding.
---
May 19th, 2020 - Michael Swaine, Parent
From a Parent to a Parent: How to Keep Your Preteen and Teen Safe on the WWW
First, I cannot stress enough, and you've heard this before, heck, you've probably said this before – this is NOT the internet I grew up with!
Don't get me wrong; it's not like AOL chat rooms were perfectly safe. Internet charged by the hour back then, and it wasn't available to everyone, 24/7/365, for "free." Predators and scammers were there, but everything to them and us was all so new! We didn't know any better, and we didn't see the signs. We certainly weren't taught internet safety because the problems weren't identified yet. The internet was new to teens, law enforcement, and especially our parents. In my Mom's eyes, the internet was an expense and a toy for me to play with. Even after it became more than a toy, and I learned how to program and draw a green square on my Apple IIe at school – it was still a toy and an expense to my mother.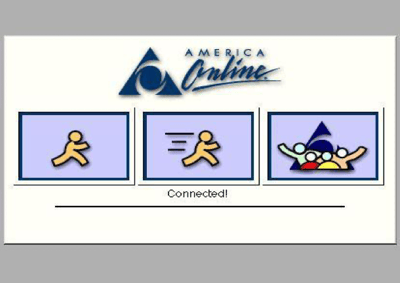 Oh, my Mom would ask who I was chatting with so much whenever she got the inflated AOL monthly bill. To which I replied, "I don't know, people." That conversation usually ended with an eye roll as she walked away. Sometimes I would get the obligatory, "Be careful." But that was it. I had been officially warned and talked to about the internet. "Yay! I'm safe!" I was always pretty good about looking both ways before crossing a street, but what about the 'Information Superhighway'?
My Mom is the best ever, but like most parents, then and far too many now, how to teach a child how to use this enormous and potentially dangerous tool eludes most of us.
Let's back up for a second. Time tells us that we should learn from things. Or at least that's what we're led to believe. Learn from the past to make a better tomorrow and avoid yesterday's mistakes. If we learned so much from the AOL chatroom and hourly 28.8k speed internet access days, then why are parents still as clueless today about warning kids as my Mom was so long ago? Why aren't we the best equipped to help our kids navigate through the web?
Are parents, relying too heavily on schools to teach and warn our kids about internet safety? Is there a lack of resources or tools for parents to learn how to engage our kids? Short answer, no. There are LOTS of resources available; several are listed at the end of this article for you.
So what is it then? Why can't we connect with our kids effectively? My theory is simple. If I can put it all in one word, that word would be understanding.
Understanding
Just because we used the internet when we were kids and got by with little trouble, does NOT mean we understand how our kids traverse the WWW. The only thing that is the same is that they, too, use a device to find information or play a game with the outside digital world. Aside from that, the internet couldn't be more different.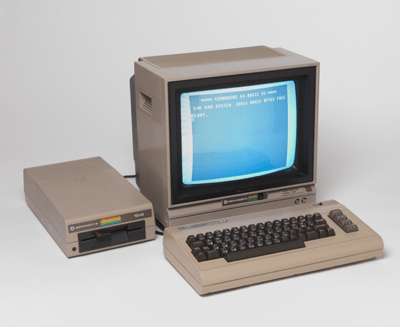 The Commodore 64 I had as a kid and the iPhone 11 in my pocket are in the same category, just as Michael Jordan and I both like a game of pickup basketball. We can both hit a layup if we tried, but MJ can play a little bit better than me. Is Jordan's elementary school coach going to understand how to take him to the next level without understanding the level he's on today? No, and you're not going to be able to say much more than my Mom did in 1987 without being informed about the challenges your kids are facing in today's digital universe. "OK, be careful," isn't enough anymore.
So, where do we start to gain this understanding? Here are a few ideas:
Know the capabilities of the device(s) your kid's access and where they access them.
Phone

Tablet

Laptop

Desktop

Library

School

Friend's house
I mention this because understanding how your kids access the internet will start to give you ideas about how to monitor their activity. It will also help you determine how to communicate with them effectively. A phone on your network will be easier to monitor than the device your school gave your student and will undoubtedly be more accessible than the devices at their friend's house.
Find out what apps, programs, and games your kids spend most of their time on.
How do you get this info? Ask! "Hi honey, what are you playing with?"

Borrow and inspect. If you start this practice when your students are younger, it will be more acceptable as they grow into the preteen and teen years.

Monitor the device(s) using a third party software/company.

Talk to the school and find out what programs they've installed and sanctioned.

More importantly, ask your school what programs they use to monitor your kid's usage. Then research those companies to find out what they do and how they do it.
Don't think for a second that because the device is school-issued or they are using a tool like Google Drive or Office365 issued by their school, they can't get into any trouble. Those environments can be just as dangerous as any AOL chat room that I remember!
Learn what monitoring software options are available, and if it's time to use one or more of them.
Monitoring can be troublesome for your kid(s). If you don't like being monitored, it is safe to assume that your kid(s) are not going to like it either. The best way to go about this is to have an honest conversation with your children. After much research and discussion with my lovely wife, a high school counselor, and discussing this with a few other parents and professionals, everything leads back to honesty. If you are honest with your intentions, it will lessen the negative impact. The very last thing you want to do is to push your kid(s) to look for sneaky ways around your monitoring software. If they trust you, their usage patterns should stay the same.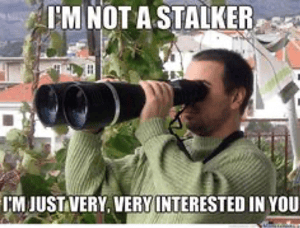 If you need to monitor your child's internet activity, here are a few options:
WebWatcher -

www.webwatcher.com

- This service is available for iPhone, Android, PC, Mac, Chrome, and more.

Ability to view texts, photos, web history, call log, Instagram, Facebook, WhatsApp, TikTok, Snapchat, Tinder, and more!

Try the free trial

$59.95 for three months and $129.95 for 12 months

ESET -

www.eset.com

Android ONLY

The free version has limitations

The paid version has some cool features like Geofencing, which alerts you when your child leaves a designated area.

$39.99 for 12 months and $59.98 for three years

Norton 360 -

us.norton.com

PC, Mac, smartphone, tablet

Several options in service ranging from $39.99/year to $299.99/year (unlimited devices with ALL the bells and whistles. IE: LifeLock, Dark Web, Credit Monitoring… everything you can imagine is monitored for you!)
Parental Control starts at $49.99/year.
This service gives you the tools that you're likely most interested in, i.e., GPS location, website log, video watched log, apps downloaded, etc.

Norton has the most extensive history of understanding and excelling at web safety on this list.

Net Nanny -

www.netnanny.com

Windows, Mac, iOS, Andriod, Kindle

Pricing for this service ranges from $29.99/year for a desktop to $79.99/year for up to 20 devices. The higher tier equates to $4 per device per year, assuming you need to monitor 20 devices.

Set schedules and curfews, block apps, track usage, GPS tracking

User-friendly dashboard

Bark -

www.bark.us

iOS, Andriod and Amazon devices

Try the 1-week free trial

Pricing - $49/year (Bark Jr) or $99/year (monthly options for either)

Service monitors texts, YouTube, emails, and 30+ difference social networks

Get automated alerts sent to you as things are happening

Qustodio -

www.qustodio.com

Windows, Andriod, iOS, Kindle

Free option

Pricing ranging from $54.95/year for five devices through $137.95/year for 15 devices

Dashboard, time limit setting, internet filter, GPS tracking, block apps
And there are a lot more services too!
After looking at these companies and a bunch of others, I would encourage you to do your research and not just pick the first one you see. Each company has unique features. Some services, like Bark and WebWatcher can be very granular in what they monitor and how they report back to you. While options like Norton, offer things that the others don't even come close to like LifeLock and credit monitoring.
The best option for me might not be the best for you, so I'm not going to point to one company over another. I would like to point out some cool features that I liked. GPS tracking was a nice touch that most companies offered. The ability to monitor texts and actual activity within social media apps was very cool! The ability to monitor photos can help give you a quick understanding if you might have a deeper issue to discuss with your children.
In conclusion, the most important thing is communication. The best way to understand what your kid(s) are doing behind closed doors with technology is to talk to them. Don't kid yourself – kids can and do work around these monitoring tools. But if you're honest and communicate your intentions kindly with them, they will be more comfortable with the concept of you monitoring them. You are protecting them from the outside, not vice versa.
I hope this was informative and that you can make your family's technology experience better and safer.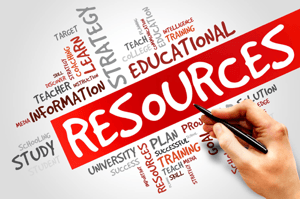 Here are a few resources to help you understand what to look for and how to talk to your children.
---
May 2nd, 2020 - David Bowman, IT Director and Dad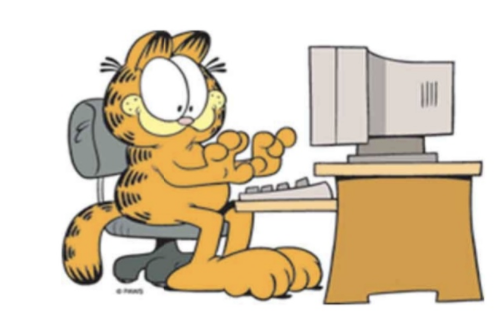 As the IT Director at APA, one of my favorite parts of the job has been that I get to share my love and passion for computers with the students. My day-to-day work rarely gives me time to spend directly with the students, but when I do get that chance, I love seeing eyes light up as they use the computer systems we have in place. Similarly, I get the same experience with the fantastic teachers and administrators here at APA. I love being able to quickly fix something for a student or teacher and allow them to move on with their day, not having to worry that technology is going to get in the way.
One of the things that keep me awake at night is my concern for how our children and parents are working at home. Since this significant paradigm shift in how we learn, many families are having to adjust their routines, adding another layer of complexity, which is our technology.
How are they handling the sudden need for computers, internet, Google classroom, videos, etc…? It is in that vein that I wanted to put something together for parents, who now, more than ever, are such critical partners in our online learning program.
If a technology topic comes up with your students and families that you would like me to write about, let me know! I will keep using my experience with my students, ages 14, 11, 2, and 9 months. As long as it is helpful, I will provide tips and recommendations on issues that we all may be experiencing.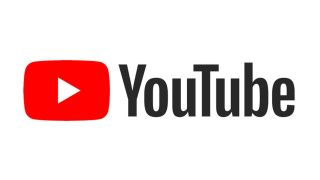 YouTube, in a lot of ways, is the "Wild West" of internet videos. Despite this, it is also the most common world-wide platform in the world. It works on most devices with nearly universal compatibility, which is one of the primary reasons that, as a school, we started using YouTube as a platform for students to access our videos.
Our teachers have been creating so much fantastic video content that one of the things we had to keep in mind from the beginning is that we wanted these videos to last forever! We didn't want to put them somewhere that might be free right now due to the current circumstances but might change again in the future. We have had hundreds of companies reach out to us to offer us free options due to COVID-19, but they haven't been able to get a confirmation that it would continue to be an open platform. Most notably, Loom and Safesharetv are free to use right now, but would not be free in the future.
The other reason we are using YouTube for the technically curious: Google provides a robust Education control platform that is 100% free to schools. It has been this way for many years, and they continue to deliver those features now. Google provides us with essential integrations between teacher and student emails, district admin-level control, and a robust, developed platform such as Google Classroom. This was a vital tool for us to shift online.
With all of that said, YouTube is not a perfect platform. There are some things that we do with our video uploads that help address those concerns, but there are some additional things you can do as a parent.
APA procedures for all videos we post:
Videos are always posted under a teacher account so that we, as a district, have total control over the videos.

All videos we post are marked as "for children" or "for education purposes." According to Youtube, this should limit what type of content is suggested with these videos (more on that later).

All videos are "unlisted." This makes it so you can't just search for them on YouTube, and they don't get indexed by advertisers and other people. This means your child needs the direct link provided by the teacher to see the proper video.

All teacher videos are approved by our curriculum and director teams to make sure we continue to have the same great APA style, even on YouTube.
I am often asked about the YouTube sidebar. It's the list of videos that appear along the right-hand side of the screen while you are viewing a video. What shows up in that sidebar is based on complex algorithms that YouTube utilizes to gather revenue. When YouTube for Kids was first introduced, YouTube said that by marking a video specifically, "For KIDS" would make sure that only kid-safe content would show up. It didn't work out that way because the sidebar works based on who is logged in. It also carries the additional problem of "YouTube's definition" of what is kid-safe, and that is not always in line with various parents' perspectives.
When you are viewing YouTube Videos as a "logged-in user," the sidebar content is 100% dictated by that account history, and it completely ignores any "safe" or "kids" settings. See Example #1.
Example #1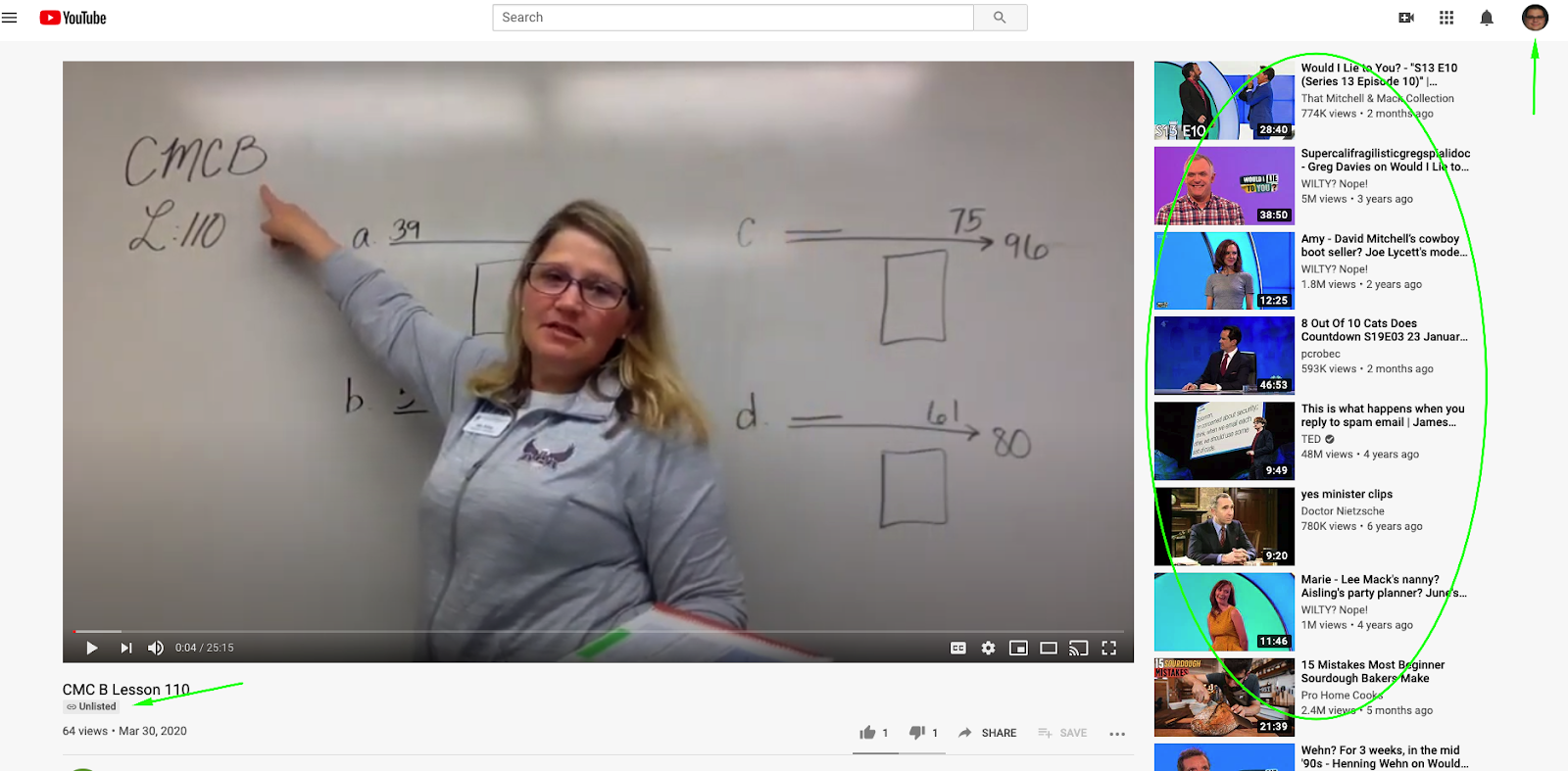 At my house, I kept trying to figure out why my kids were getting suggestions for videos about British TV shows …. It turns out it's because the computer they were using was logged in to my account, which is also the same account that was logged in on my cell phone, work computer, Amazon Kindle, and iPad. Even though my kids had not watched this content on their devices, they received recommendations for this content because I had viewed them on one of my other devices.
Unwanted recommendations can have all kinds of ramifications, such as showing content recommendations that are not child-appropriate or are super distracting to my younger children.
Two examples of this happened the other day. I have a guilty pleasure of watching late-night talk show hosts that use language that is not appropriate for my kids. My wife doesn't even care for them, so I often use headphones at night and watch these shows on my phone. Recommendations for these shows started popping up on my kids' computers the next day.
Furthermore, I read a news article one morning about the movie, Trolls World Tour (I'm a dad, don't judge me), and I shared and commented about it on Facebook. Those actions connected an "interest" in that movie to my logged-in accounts, which eventually prompted it to recommend Trolls World Tour clips to my kids on YouTube …. You can guess how well online school work went that day for the 9-year-old….
With these examples in mind, the next question in your mind might be, "Ok, how do I stop this?
What Can A Parent Do to Improve YouTube for their Kids?
Watching videos in full screen blocks out the sidebar and other distractions. This was a great tip for my child, who suffers from Attention Deficit Disorder. They can't help but be distracted and look at other suggestions during the video.

When your children are using Youtube on their devices, make sure they are logged in with THEIR account.

They can use their APA Student account, which already broadcasts to YouTube that they are kids. This could help the YouTube algorithm return more appropriate recommendations.

If your students have a separate account and email, make sure you check their account settings. They should be identified as a "kid," which should help reduce inappropriate recommendations.

If you don't want to deal with logging into accounts, you can also have them view videos without logging in. When this happens, that is the only time the whole "safe for kids" setting truly works. Remember, YouTube's definition of "safe" might not always line-up with yours. If you look at example #2, this is the same video as Example #1, but it's being viewed without being logged in. You'll see that the content does not include any "adult content," and it's not targeted based on a user profile. It's much more of a random attempt to see what gets a user to click (this is how YouTube makes earns revenue. ).
Example #2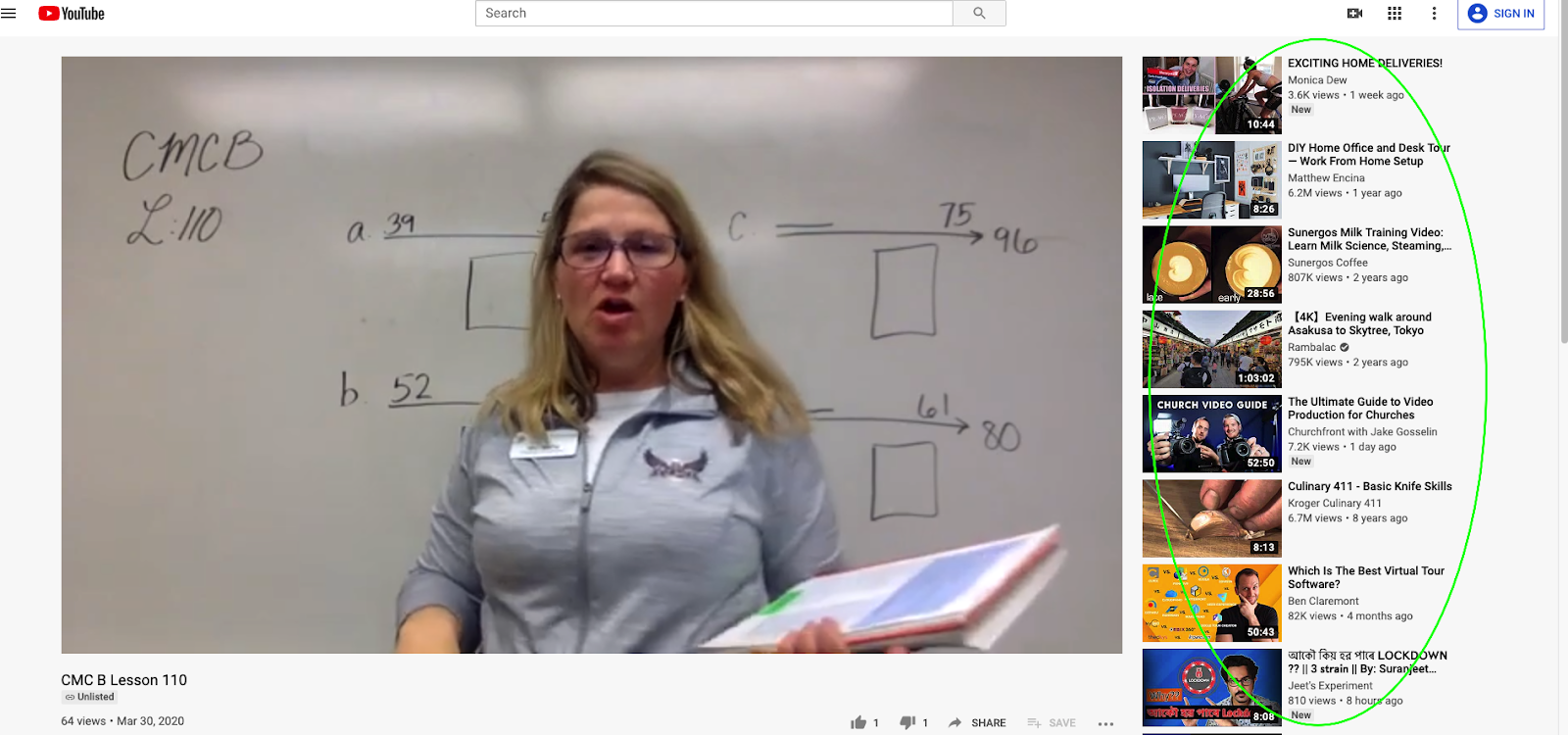 Well, so much for a "quick tips and tricks" article, but I hope this gives you some more ideas on how you can improve YouTube for your children.
Let me know if you have other ideas of topics you would like me to cover. I would love to make this a weekly article, but we'll see what time allows.
---
April 25th, 2020 - David Bowman, IT Director
Our IT group continues to dispatch technology to families in need.
This week, we completed handing out computers to families through our delivery program. We have distributed a total of 157 computers and 15 hotspots since the beginning of the dismissal.
We understand how vital computers are to our students right now. We worked quickly this week and even set a record delivering 57 devices to students' homes in two days. The Daycare staff came to the rescue today, delivering the last 18. Thanks everyone!
---
April 18th, 2020 - David Bowman, IT Director
#1- Great news, the Hotspots we purchased from T-Mobile through a generous donation from a West Valley family, have arrived and are almost ready! We are just waiting on the SIM cards now.
#2 - Team Spotlight - This month, we want to shine a bright spotlight on Sr. IT Specialist, Chris Guerrero, who has been working as much as he can since day one of the changes. Chris has been going above and beyond, and he has been working through the earthquakes as well. Chris lives approximately two miles from the epicenter, which has been nerve-racking. The Magna earthquakes have knocked over his Star Wars memorabilia and computer off the desk twice! Chris is so committed to his team and our staff that the day of the earthquake, he was back online by 1 PM.
Chris shared that, "We are receiving emails and calls with our new ticketing system, and our response times have been super fast." Chris says he's keeping busy and after-work is attending school. Chris is also happy to report that his Lego Deathstar is still "fully operational."
For fun, during our dismissal time, Chris and his girlfriend Sam will be participating in a fun scavenger hunt hosted by the outdoor company, Cotopaxi. Cotopaxi is holding its annual Questival; this year dubbed Questival Quaranteam. This is typically an outdoor adventure scavenger hunt that has been modified this year for "indoor adventure".
What can you Cotopax Questival Quaranteam though? "We provide a list of creative challenges, and you and your team compete with other teams across the country to see them through. The most successful Quaranteams will score cool prizes. Even better? All ticket proceeds combat COVID-19 through the IRC Crisis Response Fund." If you want to register for this fun event or form a team of your own, click here.
We wish Chris and Sam luck in their challenge.
Big THANKS to Chris and our IT group for your hard work!
---
April 11th, 2020 - They say, "If you're not challenged, you're probably not learning." Over the last month, our team has overcome obstacles and challenges that we've never faced. We have truly learned a lot in a short time.
As an IT group, each member has performed exceptionally, but as an organization, we have moved mountains. On behalf of our IT department, we want to extend gratitude to our APA teachers and staff for your patience, understanding, and commitment to educating our students.
Achievements over the last month...
We learned how to set up Google Classroom in a weekend and were able to help our teachers and students start classes online.

We converted staff to remote work online, all the time.

Our team built a remote "call center," so we can now receive calls from students and staff to help them with technical issues. Fun Fact - Teachers can also call for help, M -F from 8:00 AM-4:00 PM, at

435-710-5180.

So far, we have handled over 400 phone calls!

Our team was able to locate, prepare, and distribute 150 Chromebooks to APA families with technology needs.

Admittedly, each one of us is enjoying each day that we don't receive an ARF.
Coming soon...
We are looking forward to the arrival of hotspots from T-Mobile that we were able to purchase through a generous donation to APEF from a West Valley family. We will distribute them to families in need when they arrive.

After spring break, we will be putting in a new "ticket support system" so we can track and respond to your email and phone requests in a more timely manner. The vision is that you will receive a case number for your request and receive status updates as your issue is resolved. This process will provide faster communication to all requests going forward.

We are very excited about some of the changes made during this crisis as they will improve our team's ability to serve our staff going forward. With the addition of the IT Call Center and our Ticket support system, we are looking forward to moving to the "norming" stage of this crisis.
Sending positive thoughts towards everyone's internet connections
The IT Department