2022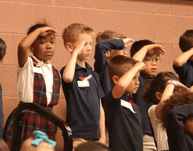 Each year American Prep holds a commemoration assembly before Memorial Day to help us turn our thoughts and hearts to those who have made the ultimate sacrifice while defending our nation.
Our students and staff honor those who served through song, speech, and other performances at each campus.
This has been a remarkable Memorial Day week and we thank all of our Gold Star families for joining us and sharing their stories with our students. We encourage you to rewatch our commemorations and share these links with a loved ones, friends, and anyone in your community who would like to share in honoring our fallen heroes.
Rewatch
Click below to watch any of our commemorations from earlier this week.
May 24th - 9 am - West Valley 1 - Grades K-6th
May 24th - 1 pm - West Valley 2 - Grades K-12
May 25th - 1 pm - Salem - Grades K-9th
May 26th - 10 am - Draper 1 - Grades K-6th
May 27th - 9 am - Draper 2/3 - Grades K-12
May 27th - 11:30 am - Draper 2/3 - Grades K-12
Thank you for helping us honor those who died while serving our nation and protecting our freedom.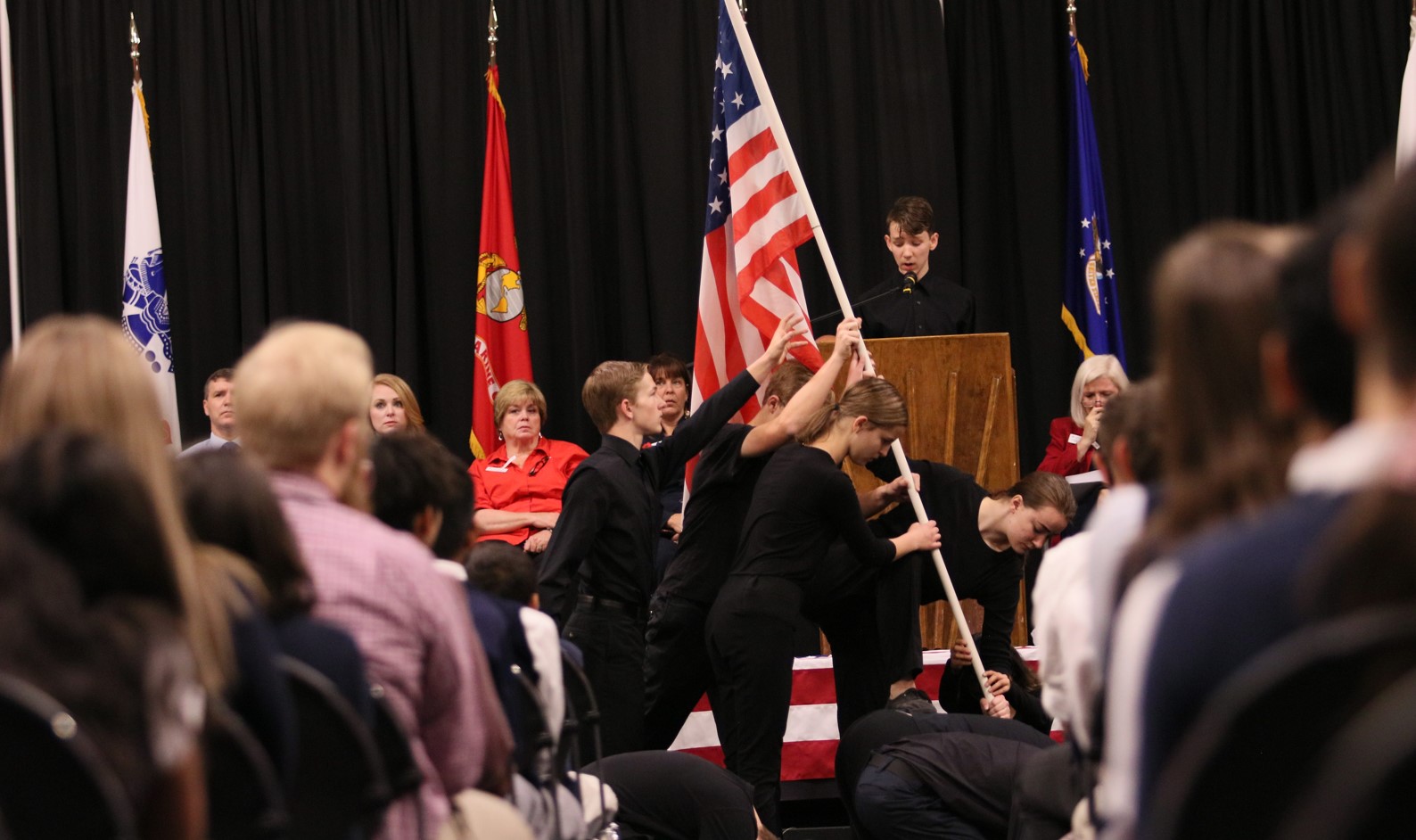 ---
2021
Each of our events has been live-streamed and the recordings are now available to re-watch at any time. We encourage you to share these links with a loved one, friends, and anyone in your community who would like to share in honoring our fallen heroes.
Please click any of the images below to view our Memorial Day Commemorations.
Learn more about how American Prep supports military families and veterans.
American Preparatory Academy holds our military families in high esteem. We understand the challenges our active duty military families and students experience which is one of the reasons we strive to make transitions as smooth as possible.
At APA, we offer resources and support for military families through each of our campus administrators, counselors, and student ambassadors. If you are an active-duty military family in need of support as you transition your students to American Prep, we encourage you to connect with us.
Please click the APA Military Family Resources button to learn more.
---
Learn more about Memorial Day
Gold Star Families
You may have seen a gold star on a license plate or a flag. You may have even seen someone wearing a gold star pendant. The "Gold Star" is a powerful symbol of sacrifice representing a family member whose loved one was killed or died while in military service. At American Prep, we teach our students what it means to be a Gold Star Family member and the incredible sacrifice each family has made.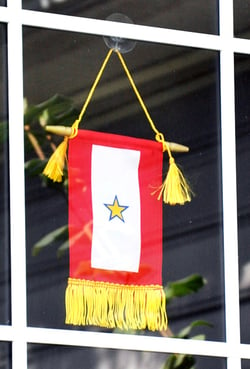 As we teach our students about Memorial Day and direct their awareness to the significance of this holiday, we think it's important to educate our students about how they can address a Gold Star Family member and offer encouragement and thanks.
Each year, we are honored to have Gold Star Family members as guests at our commemorations. Our Gold Star Family members will often speak and share their experience of losing their loved ones. They also share how grateful they are that our students will remember them. We encourage our students and our APA community to thank our Gold Star Families and to let them know that we will not forget their loved one's sacrifice and that we are truly grateful.
Thank you to our Gold Star Family members, John Thibeault and Shar Elmer, for joining us this week and speaking to our students.
In Flanders Fields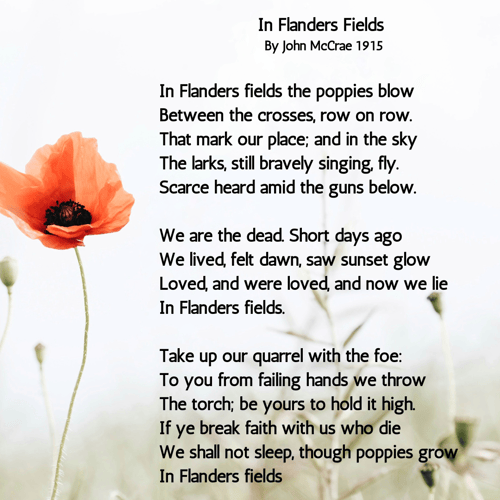 The purpose of our Memorial Day events is to honor those that have fallen but it is also to educate and inspire our youth to understand our history and the value of our freedom. In our commemoration event, students learn many things including history and symbol of the poppy flower. It stems from a beautiful poem, In Flanders Fields, by World War I Colonel John McCrae, a surgeon with Canada's First Brigade Artillery.

Many hands and great efforts have made the poppy a symbol of remembrance of the war. Today, the creation and sale of poppies has helped veterans, widows, widowers, and orphaned children around the world.

To learn more about the the poppy and its meaning during Memorial Day, please watch the replay of our live streams or visit https://www.va.gov/opa/publications/celebrate/flower.pdf for more information.
Flying the flag at half-staff
As a community, we honor our fallen heroes in many ways on Memorial Day. One of these ways involves particular regard for our flag.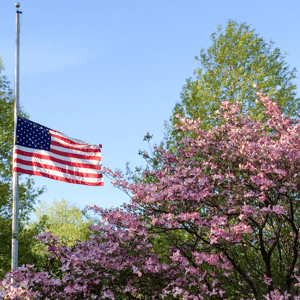 On Memorial Day, our flag should be flown at half-staff from sunrise until noon only, then raised briskly to the top of the staff until sunset, in honor of the nation's heroes.
In the early days of our country, no regulations existed for flying the flag at half-staff, and, as a result, there were many conflicting policies. But on March 1, 1954, President Dwight Eisenhower issued a proclamation on the proper times and procedures.
We are honored to teach our history at American Prep. We are confident that learning about our past will inspire our students' future.
To learn more about Memorial Day and flying the flag at half-staff, please visit, https://www.va.gov/opa/publications/celebrate/halfstaff.pdf
Arlington National Cemetery & Blades of Grass and Pure White Stones
During our Memorial Day Commemoration, our students learn about the many memorials established to honor our fallen heroes. One of these memorials is Arlington National Cemetery in Arlington, Virginia. The importance of this cemetery is deeply rooted in our history. Originally established to honor our first President, George Washington, Arlington National Cemetery now serves as the resting place for over 400,000 soldiers and their qualified dependents. There are soldiers buried in Arlington from every war our country has ever engaged in, from the Revolutionary War to the present day.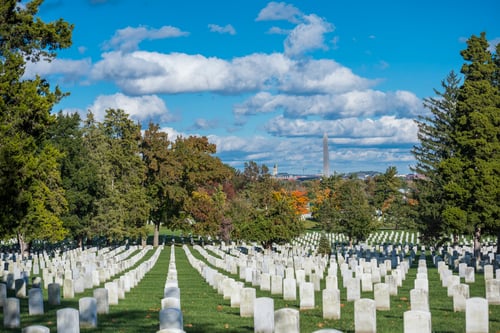 Many of our students have seen images of Arlington National Cemetery. What is most notable is the row upon rows of white tombstones marking the graves of thousands of soldiers. This imagery inspired the writing of a beautiful song in tribute to those buried at Arlington. The song is called Blades of Grass and Pure White Stones, written by Senator Orrin Hatch, Lowell Alexander and Phil Naish.
Click here to see American Prep's rendition of Blades of Grass and Pure White Stones.