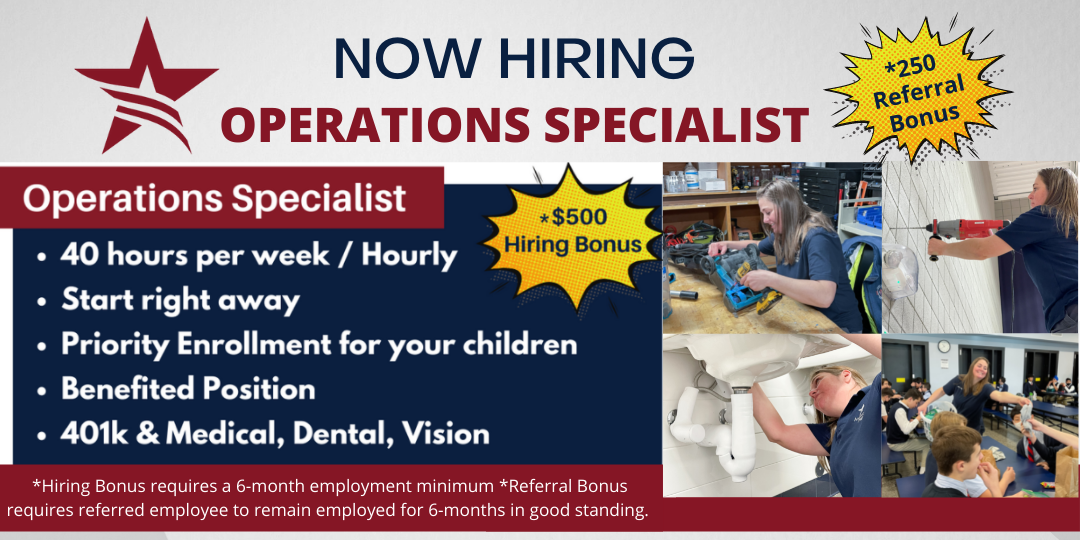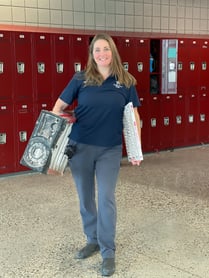 Like so many businesses lately, American Prep is struggling mightily to fill several important positions. One of the lesser thought of but critical positions is the support role in operations. That role is partly a traditional custodial role, but it is much more than that. We also prep spaces for activities, do light repairs, assist with special events, and much more. Our job description is simply "Clear the Way" so our amazing academic staff can give 100% of their attention to the brilliant teaching and stellar character development that has earned American Prep so many awards and ultra-high parent satisfaction scores on surveys.
We need to hire the equivalent of three full-time operations support staff for our Draper 2 & 3 campuses ASAP. If you or someone you know would be interested in joining our very positive, fun, dynamic, and very rewarding American Prep support team, please contact Mr. Phillip Miner at pminer@apamail.org or visit our Careers page to apply.
Considerations:
If your students already attend APA, you can work roughly the same hours.

Part or full time

Competitive pay
Benefits for full-time positions

Ask about scheduling hours- there is some flexibility available.

If you have friends who are desperate to get their kids into the school, they can join our team and have an enrollment priority as a staff member.

If you have a responsible junior or senior attending Draper 3 who is doing well academically and needs to earn some money, have them contact us.

Historically low turnover and staff longevity (best indicators of a good work environment and job satisfaction)

Unique circumstances have left us short-handed, and finding a replacement has proven very difficult in the current employment market.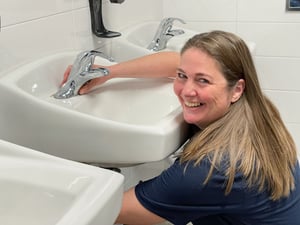 As you know, the role of the Operations Specialist is vital to our school program. We have an immediate need for support at our Draper 3 campus and are implementing a new referral program for this specific role. We are very excited to offer a Refer-A-Friend opportunity for the Operations Specialist position, effective immediately. This program will offer a $250.00 referral reward for each friend or family member you refer to American Prep who is hired as a full-time Operations Specialist.
How do you earn your Referral Reward? When your friend submits their application, there is a section on the application that asks who referred them. Please encourage your friend to list you as their referral so you can benefit from the Refer-A-Friend reward.
Referral and hiring bonuses are contingent on the new staff member completing at least 6 months of employment with American Prep. Any earned bonus will be paid on the pay cycle following that 6-month date.
We are excited to have you, or someone you know, join our team!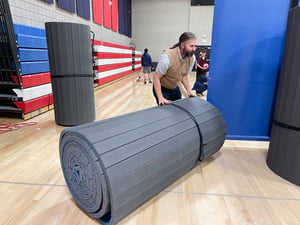 Please contact Mr. Phillip Miner, Area Operations Manager, at the address below:
Email - pminer@apamail.org
Phone - 801-830-9700