November 2022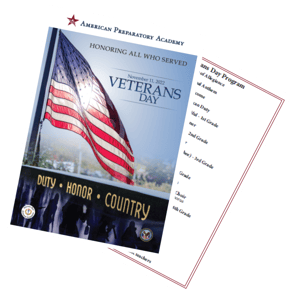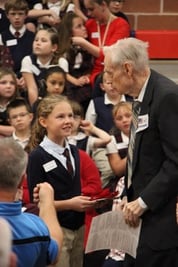 It has been a long-standing tradition at American Prep to celebrate veterans. We understand that the freedoms that we enjoy have been provided at a great cost, by many servicemen and women we may never know, and whose sacrifice, we may never fully understand. It's because of these sacrifices that we believe it's imperative to educate our students about veterans and the freedom we enjoy as Americans.
American Prep is proud to honor Utah's veterans with six live-streamed Veterans Day celebrations in November. We invite our entire community to join our live streams and help us honor those who have served and are actively serving.
At each assembly, students will personally thank veterans for their service through songs and speeches. Each veteran will receive a commemorative pin and handwritten thank-you letter from an American Prep student.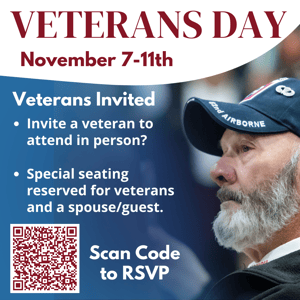 Do you know a veteran that would like to attend in person?
If you know a veteran that would like to attend one of our campus assemblies in person, we would love to honor them at American Prep. We are reserving special seating for veterans and a guest. Click Here to RSVP and a member of our team will contact you to confirm your attendance and reserve a commemorative Veterans Day pin for your veteran.
How to request a Veterans Day card and pin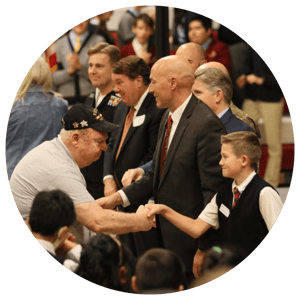 Each veteran who attends our assemblies receives a hand-written card and pin as a small token of our appreciation. We sometimes have extra cards and pins and love to help get them to veterans who would like one. If you know a veteran who would like to receive a special Veterans Day card and pin, please send an email to Marion Minson at mminson@apamail.org. Marion can help confirm availability and assist in arranging a pick-up.