Draper 1/ELC FREE FULL-DAY KINDERGARTEN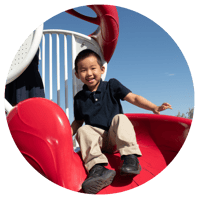 Parents may choose* from the three kindergarten schedules below:
Option 1: Full Day Kindergarten
School Hours: 8:15 - 3:25 M,T,F (7 hours 10 minutes per day) and
8:15-2:25 W, TH (6 hours 10 minutes per day)
Courses included: Reading, Math, Cursive Writing, History, Science, Lunch,
Recess, Music, Art, PE, Literature, Poetry, Language for Learning, Core Math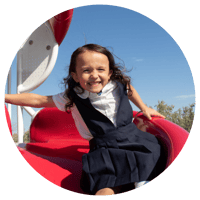 Option 2: Early Release Kindergarten
School Hours: 8:15 -12:30 p.m. every day (4 hours 15 minutes per day)
Courses included: Reading, Math, Cursive Writing,
History, Science, Lunch and Recess
Option 3: Half-Day Kindergarten 8:15-11:15 a.m. (3 hours per day)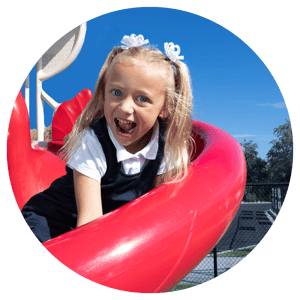 *At APA ALL Kinder students are assessed and recommendations are sometimes made for some students to enroll in the shorter-day options based upon student need. For example, young students (turning five after June 1) and others who need a period of time to acclimate to being away from home, and to succeed in structured setting, may need to enroll in early release or half-day kindergarten.
Flexibility in Options:
Students can change to Option 1 at any term break or at other times if staffing allows and upon approval from the academic administrator
Students may change from Option 1 to Options 2 or 3 at any time if parents and staff determine a shorter day is needed.

---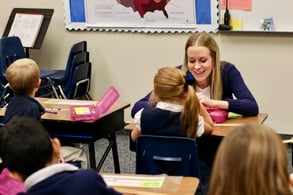 Kindergarten at American Prep is a nurturing and foundational grade where students are introduced to many new domains of education like reading and writing, measurement and computation, understanding the human body's five senses, and more.

Kindergarten students learn about Native American peoples, past and present, early exploration and settlement, presidents, plant and plant growth, animals and their needs, the human body, an introduction to magnetism, seasons and weather, and taking care of the earth.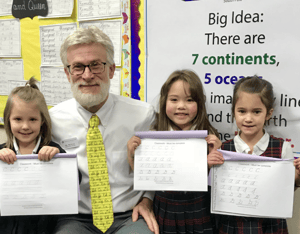 This is an amazingly complex time for students as they learn to decode and encode words, read with understanding, and read aloud. Skills learned in kindergarten are predicated on competencies in listening and speaking, which is why our curriculum reinforces these skills. Kindergarten students participate in fun activities involving listening and speaking clearly with a volume appropriate to the classroom setting and using agreed-upon rules like looking and listening to the speaker, taking turns, and expressing courtesy with words and phrases like "please" and "thank you."

American Prep students learn about elements of art and music, poetry, nursery rhymes, seasons and weather, computation, and how to write in cursive.

Throughout the year, students get to "Show-What-You-Know" at our assemblies. These are opportunities for students in the various grades to share some of the poetry and songs they learn in their classrooms. Showcasing the knowledge and content they have acquired is an excellent way for students to share with parents and celebrate their learning.
***Students must be 5-years old by September 1st to enroll in Kindergarten.***
***This work is based on an original work of the Core Knowledge foundation made available through licensing under a Creative Commons Attribution-NonCommercial-ShareAlike 3.0 Unported License. This does not in any way imply that the Core Knowledge Foundation endorses the work. https://creativecommons.org/licenses/by-nc-sa/3.0/